Welcome to ufash - Your Online Shop for Boho Fashion and Ethno Clothing

In the online shop of ufash, you can expect an extraordinary world of boho fashion and ethno clothing. Discover your unique style with our unparalleled selection of alternative and unisex garments that express your personality. Since 2012, we have been offering fair craftsmanship and natural materials that elevate your sense of style to a new level. Let yourself be inspired by our diverse range of skirts, pants, pashmina silk scarves, and hand-printed sarongs that not only look good but also make a statement.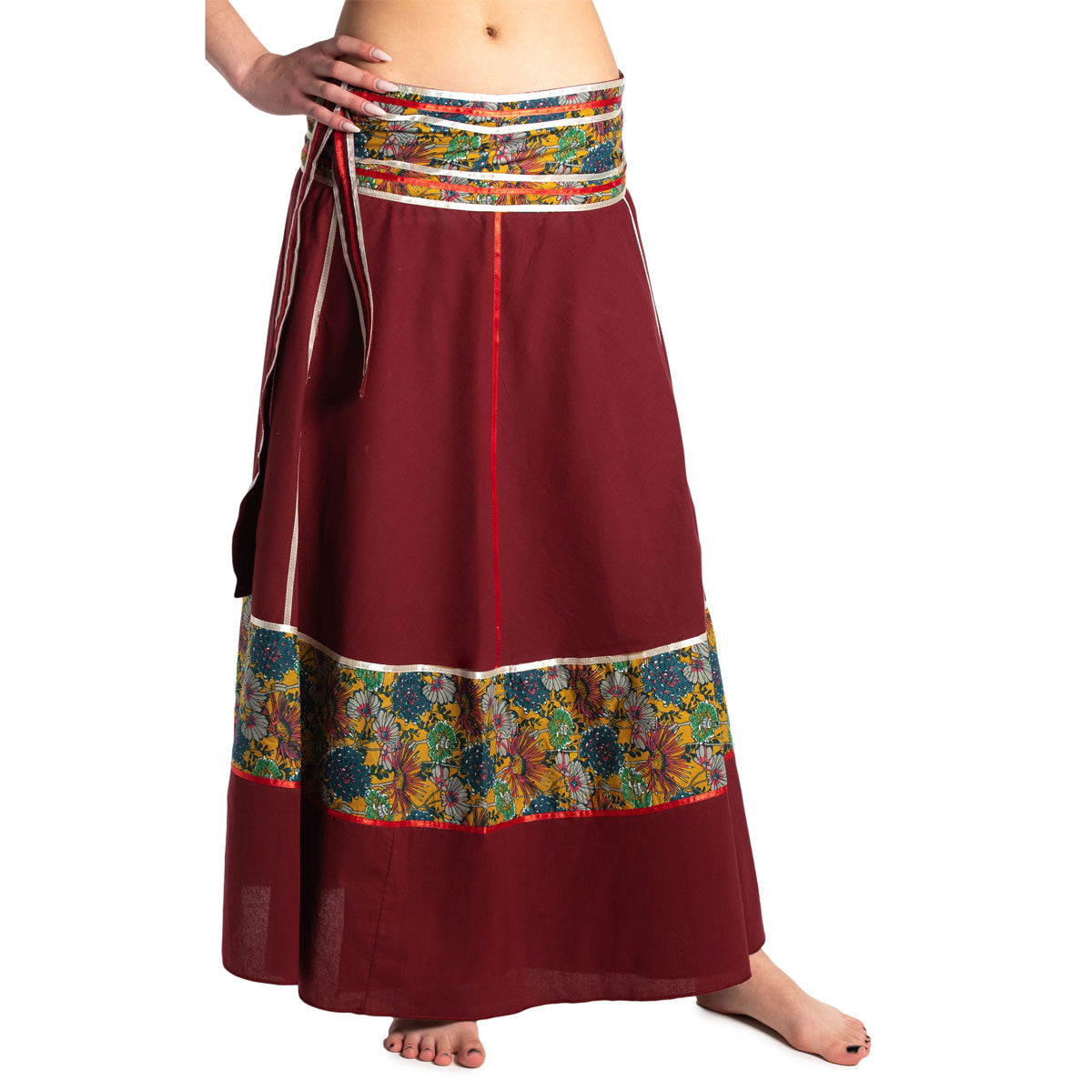 Discover our extensive selection of skirts
Are you searching for the perfect skirt that accentuates your individuality? Our skirts are as versatile as you are! Whether it's wrap skirts, reversible mini skirts, or summer skirts in patchwork design - each piece in our range is unique and complements your personal style. We prioritize natural materials and fair production to guarantee you the best possible wearing experience.
to the skirts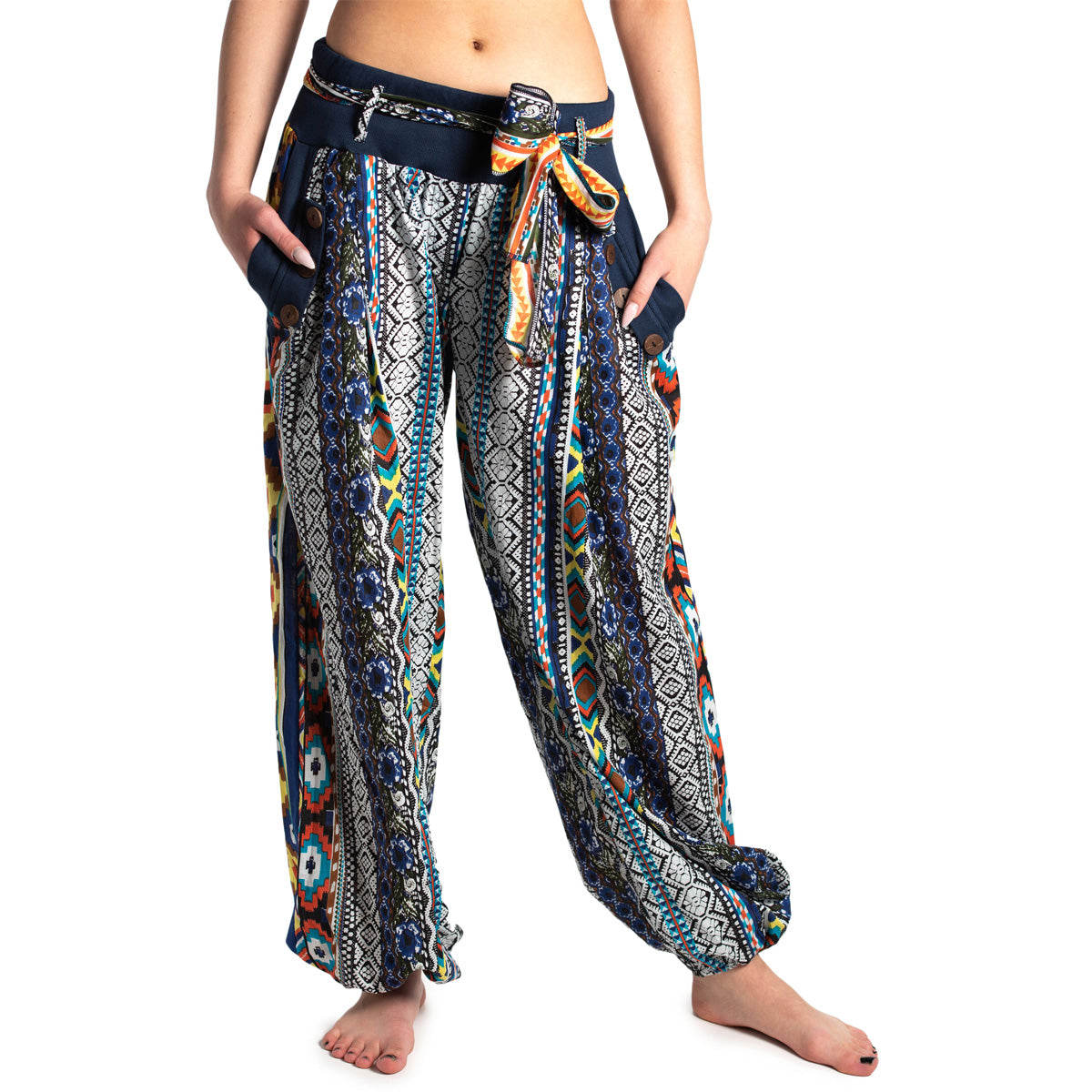 Pants for every situation and style
Our collection of pants is truly eye-catching. From Aladdin, yoga, to harem pants, we have the perfect style for you. Whether you're getting ready for a cozy yoga session or simply looking for a casual outfit for everyday wear, you'll find what you need at ufash. Additionally, some of our pants are unisex, making them suitable for anyone to wear, regardless of gender.
Yoga pants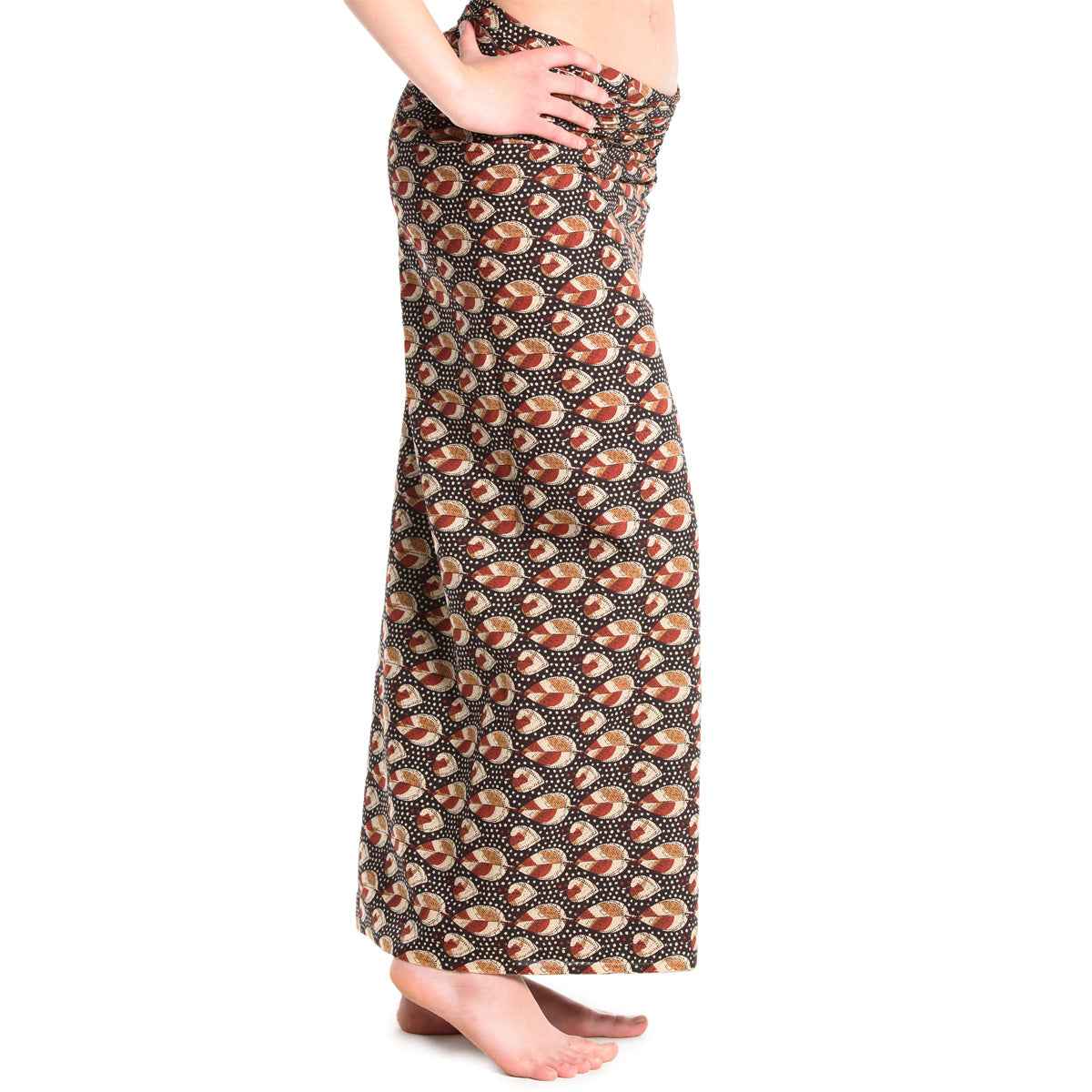 Handprinted Sarongs - A Piece of Traditional Indian Craftsmanship
Our sarongs are more than just an accessory; they are a representation of traditional Indian craftsmanship. Each sarong, also known as Lungi or Pareo, is handprinted using a traditional block printing technique. This process gives each piece a unique pattern and a special touch. With their generous dimensions of approximately 190 x 100 cm, our sarongs can be easily wrapped around the hips and worn as skirts.
Depending on the pattern and region, sarongs are equally beloved by women and men in Southeast Asia. They are not only a fashion statement but also a symbol of the culture and craftsmanship embedded in each piece.
By choosing a sarong from ufash, you not only support fair craftsmanship but also acquire a piece of fashion that blends tradition and modernity. With each sarong you purchase from us, you contribute to preserving traditional craftsmanship while making a statement for ethically produced clothing. Explore the variety and beauty of sarongs in our online shop and find your new favorite piece.
Buy sarongs online
Boho fashion and ethnic clothing from ufash
Looking for a unique style that emphasizes your individuality while making a statement for sustainability and fair trade practices? Then ufash is the perfect place for you. Our online shop specializes in boho fashion and ethno clothing - styles inspired by freedom, creativity, and cultures from around the world.
Ethno fashion draws its inspiration from traditional garments of various cultures across the globe and showcases them in a modern context. At the same time, the boho style represents freedom and individuality. By combining both styles, ufash creates a unique selection that is perfect for accentuating your own style and standing out from the crowd.

In our online shop, you'll find a wide range of clothing and accessories that are both fashionable and comfortable. From handprinted sarongs to pashmina silk scarves and alternative unisex garments - at ufash, you'll discover the perfect piece for every occasion.

Enjoy the diversity of our selection and immerse yourself in the world of boho fashion and ethno clothing. Be impressed by the quality of our products, which have been ethically crafted from natural materials since 2012. At ufash, you're not just buying fashion; you're also acquiring a piece of culture and tradition. Explore our versatile collection now and find your new favorites.
Pashmina Silk Scarves - Elegance and Exclusivity for Ladies and Gentlemen
Discover the distinctive charm of our Pashmina silk scarves. Each one is a masterfully crafted work of art, woven in Punjab, India. The vibrant color shades and traditional patterns make each scarf a unique statement. Made from 100% pure silk, our Pashmina silk scarves offer an unparalleled wearing experience.
The term "Pashmina" comes from a Persian dialect and means "wool" or "woolen scarf". Originally made from cashmere or a blend of cashmere and silk, the term Pashmina is now used for traditionally woven shawls made from various materials. As a European seller, we guarantee 100% natural silk for our Pashmina silk scarves.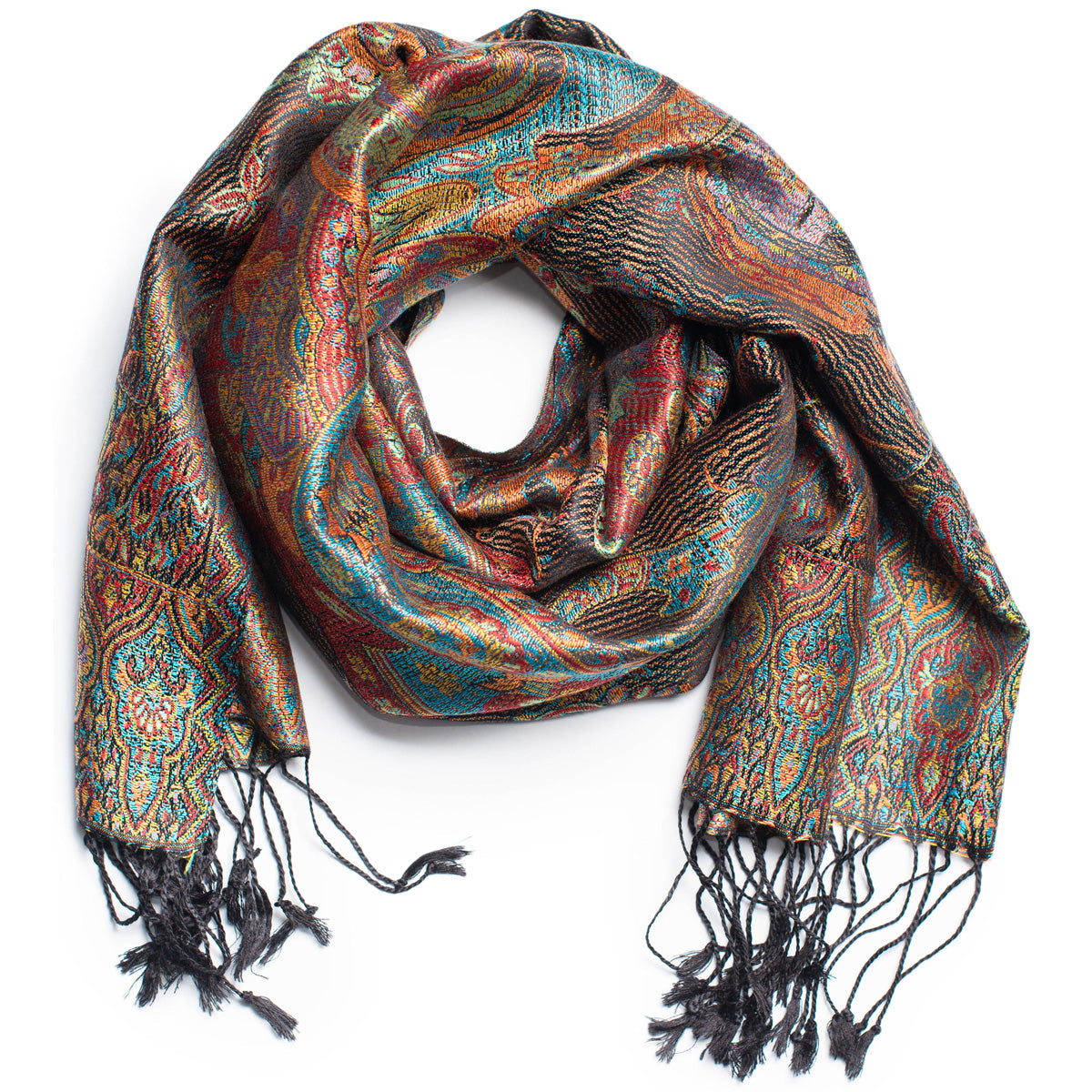 Our Pashmina silk scarves are unisex and can be worn by both ladies and gentlemen. They are lightweight and airy, making them perfect for any season. Whether worn as a scarf, neckerchief, headscarf, or hijab, a Pashmina silk scarf elevates every outfit. The typical Indian color combinations vary on the front and back, offering a multitude of styling options.
Experience the feeling of luxury with our Pashmina silk scarves and discover the versatility and beauty of these traditional accessories. Elegant, exclusive, and made from 100% genuine silk - that's how our range of Pashmina silk scarves presents itself. Immerse yourself in the world of Pashminas and find your new favorite accessory in our online shop.
Pashminas